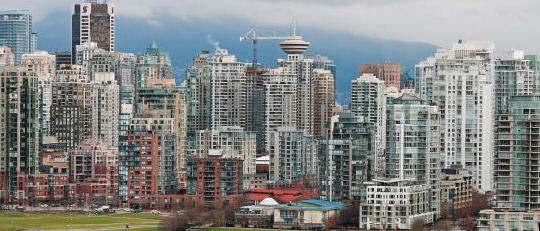 The latest edition of an annual survey by global statistics consultancy Demographia found that Vancouver is the third least affordable metropolitan housing market in the world as of the beginning of 2017, coming right after Hong Kong and Sydney, Australia.
With the median home price ($830,100) being over 11 times higher than the median monthly household income ($70,500), this represented the second consecutive year that Vancouver has ranked third after placing second in 2015, GlobalNews.ca reported.
Out of the 406 markets surveyed, Vancouver was the only Canadian city to rank in the top 10 list of the least affordable housing markets.
And since 2004, Vancouver has been consistently ranked by Demographia as the Canadian city with the highest prices relative to median household income.
However, Greater Vancouver's benchmark price for detached homes has exhibited a slight 5 per cent decline (down to $1.4 million) ever since the introduction of the 15 per cent foreign buyer's tax in August 2016.
The city's sales numbers have fared worse, with figures from the B.C. Finance Ministry showing that the ratio of real estate deals involving foreigners declined to less than 1 per cent after the tax was levied last year. In
addition, the $14 billion in real estate transactions in Vancouver over the 7 week prior to August 1 dwindled to a mere $3.7 billion in October.
"There is a huge drop," Andrey Pavlov of the Simon Fraser University said. "There may be some seasonal variation, like there normally would be on all transactions, but the drop is so significant that it couldn't possibly be explained by seasonal variation."
B.C.'s weaker housing sector poses dire implications for the provincial economy, which has been forecast by finance officials to ratchet down its performance this year.
Finance Minister Mike de Jong projected that 2017 growth will be "modest" compared to the previous year, noting that the province's budget surplus will be around $2.2 billion.