Don't waste money on inflatable Halloween decorations for your front yard. Use our ideas and your crafty skills to make one-of-a-kind decorations. You'll be the envy of the neighborhood and save a lot of money.


Mascot
Greet trick-or-treaters with a scarecrow mascot. Give it a personality to match your style: scary or friendly, male or female, casual or formal. Use lumber to create the body: a 2x4 for the main post, a 1x4 for the shoulders and four more 1x4s for the arms. Use wood glue and fasteners to secure the elbow joints. A dried or plastic gourd will last longer than a fresh one and a scarf is the perfect accessory to cover up any unsightly handiwork.





Flying Ghosts
Fill your trees or front porch with free-flying ghosts. Made inexpensively from balloons and gauze fabric, these little Caspers catch the wind to add movement to your outdoor decor.
Pumpkin Bonfire
Don't want to be bothered with a real bonfire because it's too dangerous for kids and too much of a pain to keep lit? Create a low-maintenance fire pit with faux pumpkins, battery-operated candles and a few logs.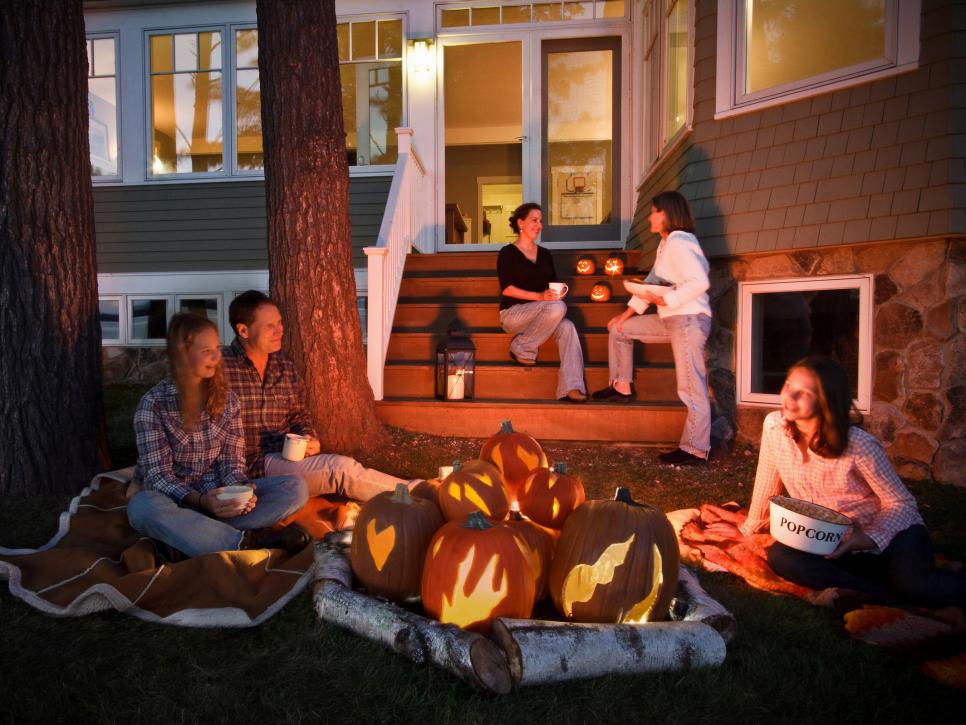 Eyeball Wreath
Add a little Cruella Deville style to your front door by wrapping a black feather boa around a wreath form then adorning it with some bloodshot eyeballs.