Against objections from the industry, B.C.'s real estate watchdog will prohibit the controversial practice of "dual agency," where realtors represent both the seller and buyer on a transaction.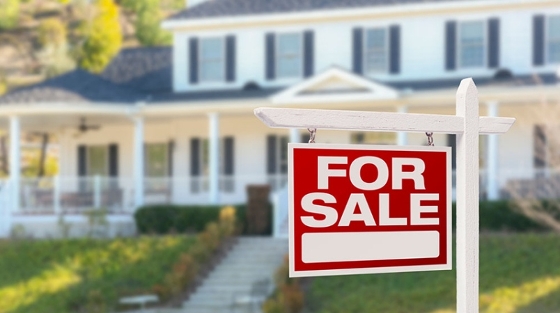 Over objections from the industry, B.C.'s real estate regulator will prohibit the controversial practice of dual agency — where a single realtor represents both the seller and buyer in a transaction — saying the ban will improve transparency and protect consumers.
The dual agency ban announced Wednesday is part of the first major rules to be introduced by B.C.'s Office of the Superintendent of Real Estate since the provincial government ended self-regulation of the real estate industry last year and transferred rule-making powers from the Real Estate Council of B.C. to the office of the government-appointed superintendent.
Last year's regulatory changes, which included the appointment of a new superintendent of real estate with expanded oversight powers, were made after media scrutiny and widespread public concern over the Real Estate Council's oversight of misconduct in the province's red-hot housing market. B.C. adopted changes to the Real Estate Services Act, which the government said were intended "to increase oversight of the real estate industry and enhance consumer protection."
Micheal Noseworthy, appointed in September, 2016, as B.C.'s superintendent of real estate, said in a media release Wednesday: "These rules will significantly change the way that real estate services are provided in British Columbia. … Ending dual agency removes the potential for conflict and serious problems. We want to create transparency for both consumers and licensees to ensure everyone understands in whose interest licensees must be working."
In a September meeting with The Vancouver Sun and Province editorial board, Noseworthy said that after he took the position last year, "right away, I identified as the top priority figuring out what to do about so-called dual agency."
"Dual agency, the way it's allowed to be practised now, can lead to conflicts for consumers," Noseworthy said then. "It's a situation, a practice that's unfortunately open to abuse, and I think it's better for consumers if we close it, so there's no opportunity for it to be abused."
After his office released the proposed rule changes in September, the B.C. Real Estate Association, representing 22,000 real estate agents, opposed ending dual agency, with association CEO Robert Laing telling Postmedia: "Our biggest concern is the consumer's right to make a choice about who they work with is being taken away from them. … The superintendent is trying to protect the consumers, but we think he is forgetting that, in a free-enterprise market, the consumer needs choice."
Along with the dual agency ban announced Wednesday, other new rules are coming into effect next year enhance disclosure requirements for information that must be provided to clients about remuneration obtained by brokers and agents through commissions.
Ontario has also recently proposed banning dual agency, the Toronto Star reported in June, after government officials said consumers had raised concerns that financial incentives in double-ended deals could lead agents to engage in "unethical behaviour."
Realtors can apply for an exception to the dual agency ban if a transaction occurs in a remote or underserved area of B.C. with limited access to licensed realtors.