Beat the heat with these portable air conditioners that are good on energy and can be stored in the winter.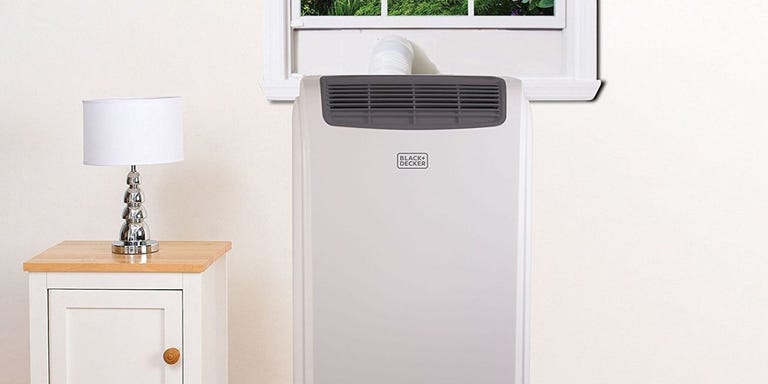 If your home lacks central air conditioning, you don't have to settle for using fans or window-mounted ACs to keep you cool. These portable air-conditioners can be moved from room to room, but require the use of an exhaust hose that is typically vented through a window. The last two on the list are evaporative coolers that do not use a compressor or require a venting hose, but they are most effective in hot dry climates and with room windows open.
Best Tech: Frigidaire Smart Portable Air Conditioner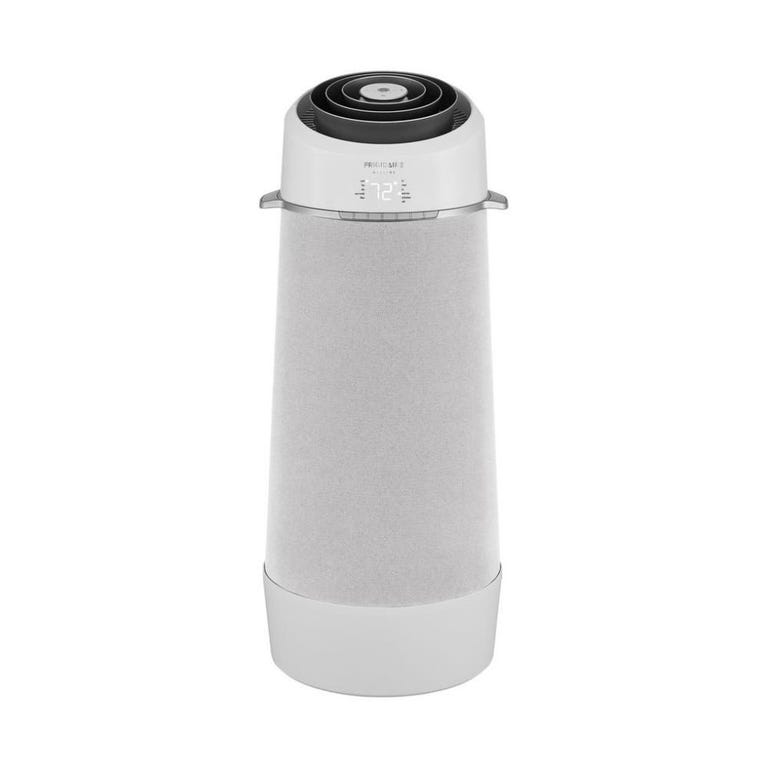 This big Frigidaire just might be the smartest piece of tech in your home. You can remotely turn the unit on or off, change temperature, and control mode and fan speeds. This all adds up to saving energy. The A/C unit will remind you when the filter needs to be changed and about any other maintenance it needs. It's rated to cool a room up to 550 square feet.
Best Value: Honeywell Compact Cooler and Humidifier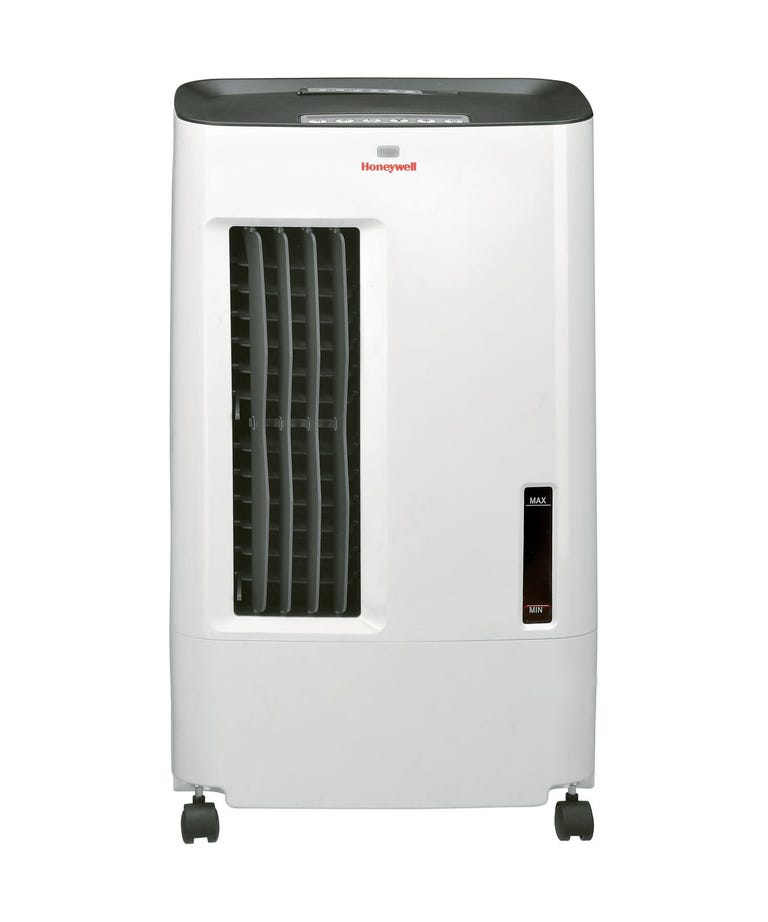 This portable AC unit from Honeywell packs a ton of features into a value-priced product. In addition to serving as an air-conditioner, it can also be used as a fan and humidifier. Other features include low energy, carbon dust filter, and a remote control. It's available in five sizes, from 176 to 525 CFM.
High Performance: Whynter Eco-Friendly Air Conditioner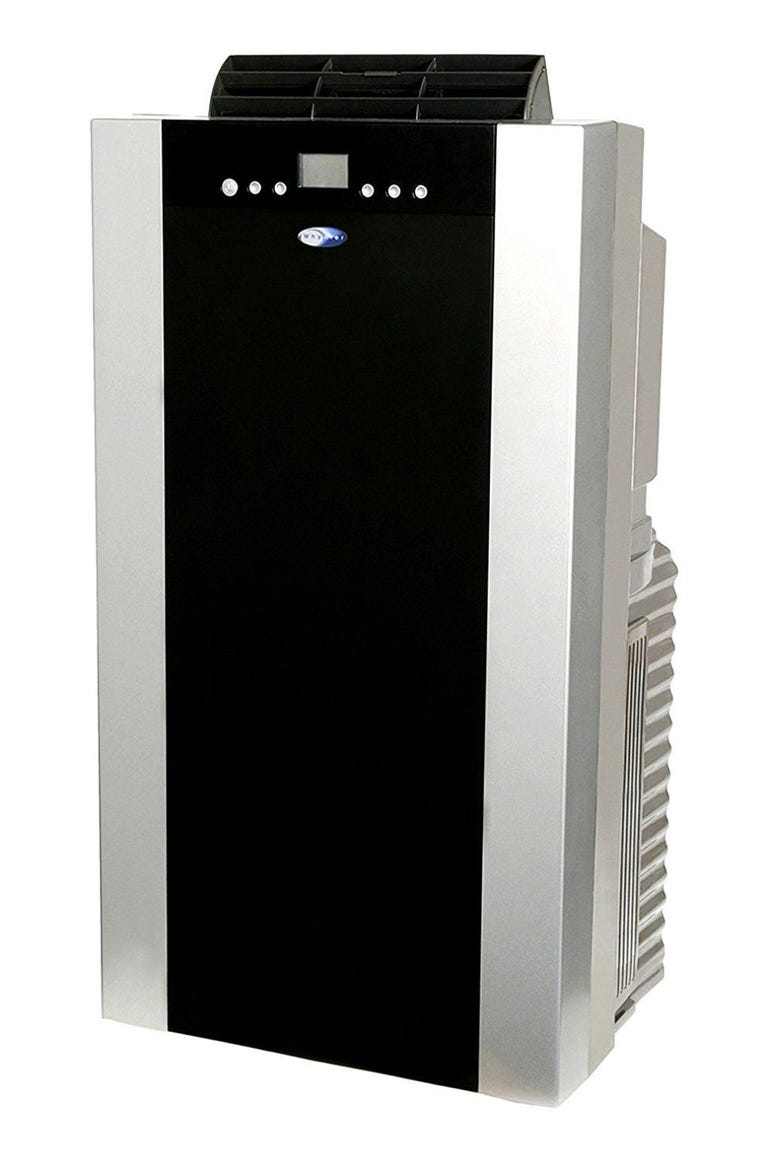 This 3-in-1 portable A/C operates as a air-conditioner, fan, and dehumidifier. Its dual hose exhausts and drains all condensate,
which allows the unit to perform at its peak. It rolls on casters and can be used in computer/server rooms, bedrooms,
classrooms, and garages/workshops.
Best Design: LG Portable Air Conditioner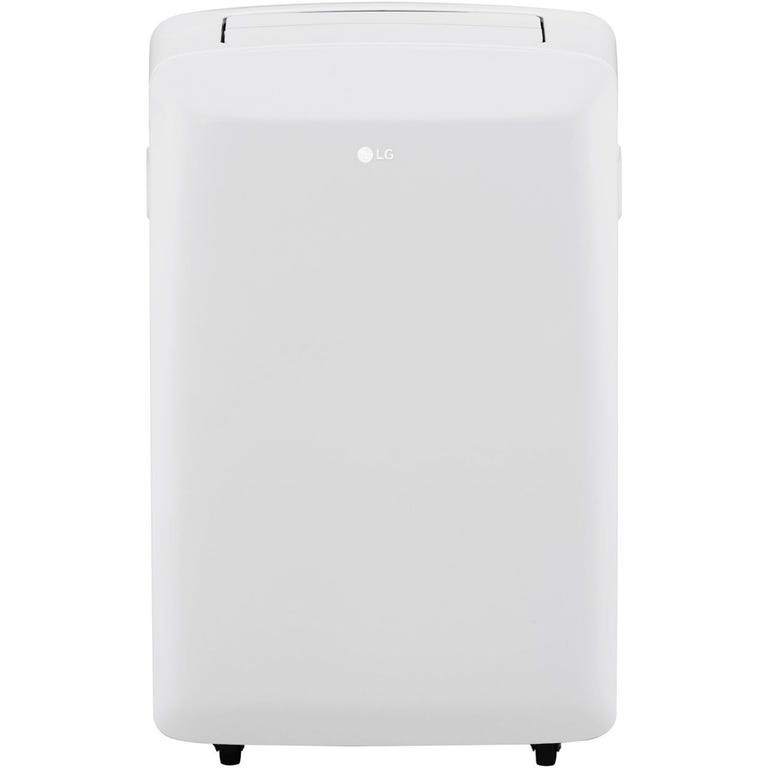 This all-white sleek portable AC looks great in any room. The auto-swing air vent circulates the cool air more efficiently,
which lessens hot spots in a room. The auto evaporation system allows for continuous use, and like most other portable
A/C units, it includes a programmable 24-hour on/off timer, which monitors and controls the temperature while you are away.
Most Versatile: Honeywell Portable Air Conditioner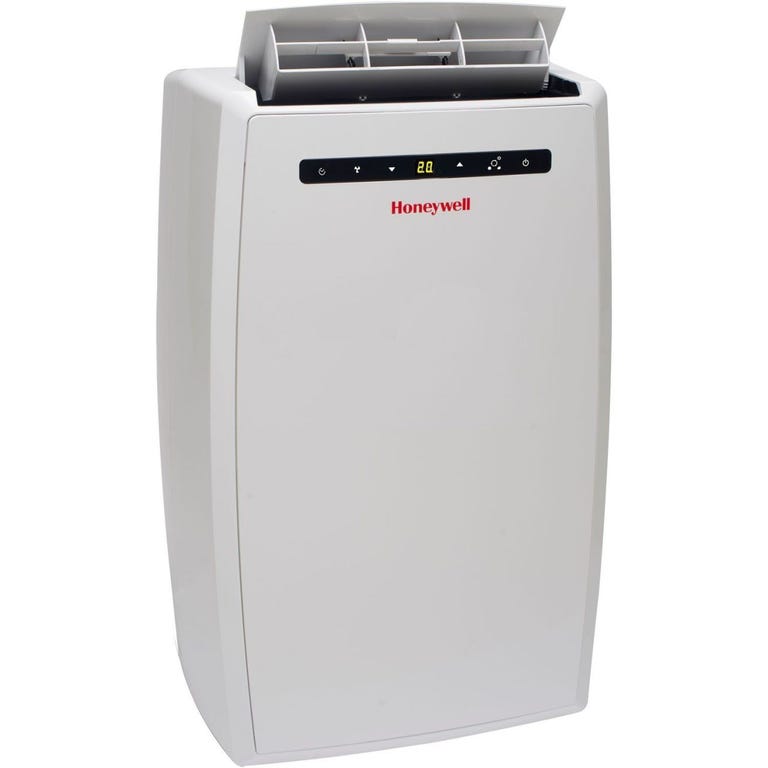 The Honeywell can cool and dehumidify areas up to 350-400 square feet. It includes a full-function remote control allows
you to operate each feature from across the room. The auto-evaporation system allows for hours of continuous operation,
with no water to drain or no bucket to empty. Included is a flexible exhaust hose and window venting kit, which can be
removed when the A/C unit is not in use.
Best for Large Spaces: Portacool Jetstream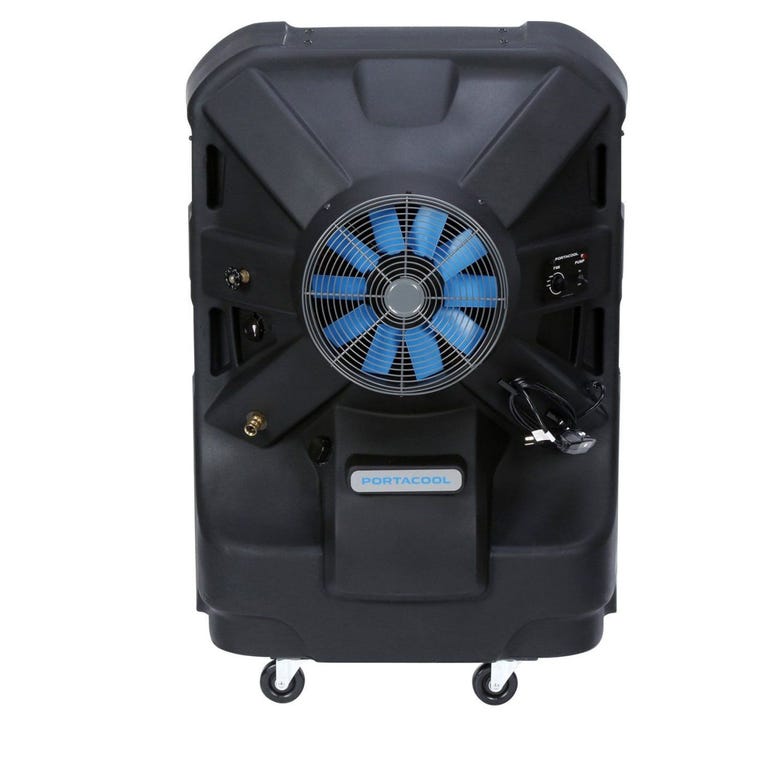 When you need serious cooling power for working on home improvement projects or in your garage, the Portacool
Jetstream evaporative cooler is one of the largest portable coolers you'll find. It can cool garages and shop spaces
up to 1,125 square feet, as well as provide a welcome breeze of 4,500 CFM to patios and decks. Connect your garden
hose and fill up the 50 gallon tank, then fire up the pump and fan and you are ready to go. Bonus: It's made in the USA.
Easy Mobility: Black + Decker Portable Air Conditioner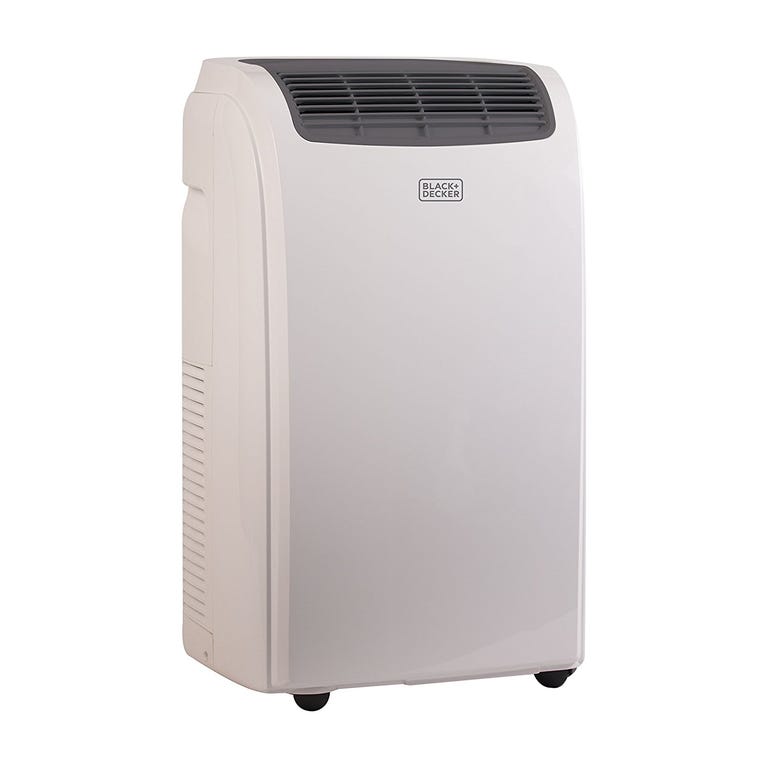 Black+Decker is more than just tools. They now make a lot of household products including portable air conditioners.
This full-featured air conditioner is one of the lightest available, and rolls easily on casters with handles for transport.
Most Compact: Honeywell Portable Evaporative Cooler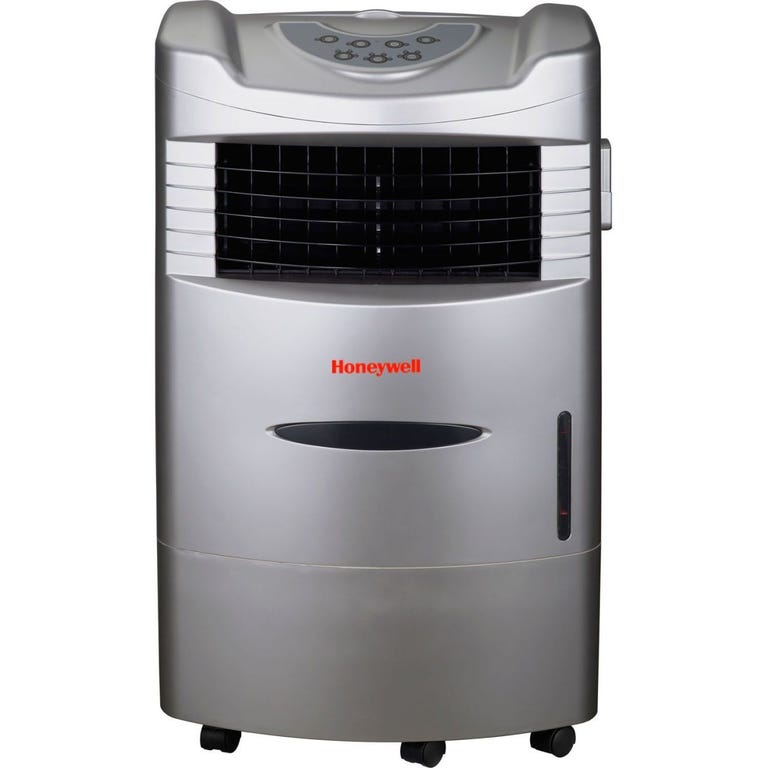 This little unit packs a chilly punch that can cool a room up to 280 square feet. Evaporative coolers like this one are most
effective in dry conditions and draw less electricity than typical air conditioners. Fill the top-loading ice compartment plus
5.3-gallon (42-pint) water tank, open your windows and doors, and enjoy the cool breeze.
Best Remote: Hisense Portable Air Conditioner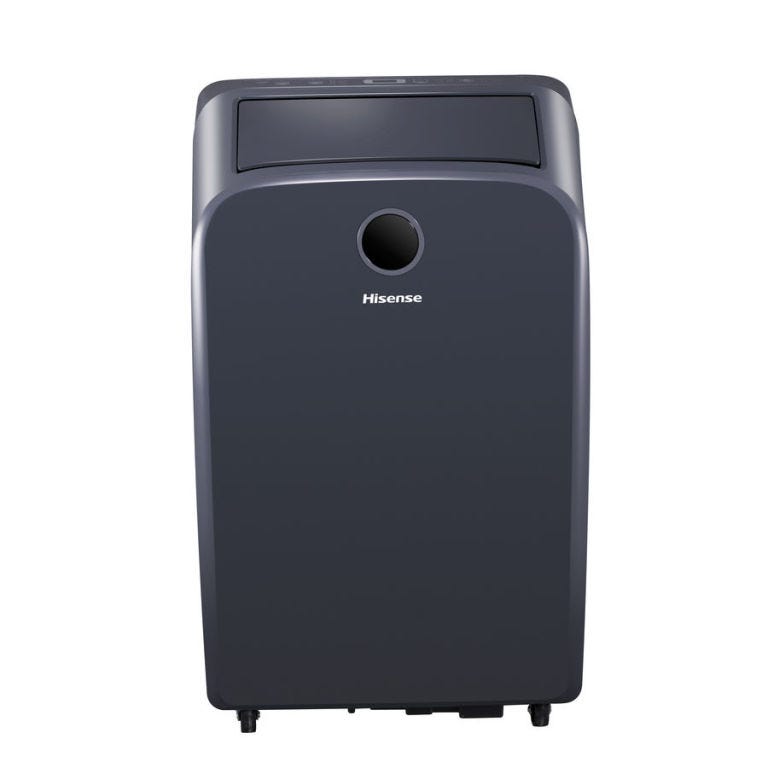 This unit from Hisense can be controlled via an included remote, or your smart phone, which allows you to cool the room
before you arrive or turn it off while you are away. It runs quiet and the cross-flow fan design cools a room quickly. The
included window ventilation kit installs quickly in horizontal or vertical windows from 18 to 50-inch wide openings.