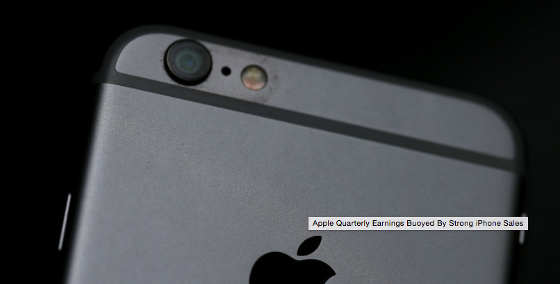 Apple could be planning to boost the number of devices that fall under its free battery replacement program.
The tech giant is weighing whether to include the iPhone 6 in a battery replacement program that currently includes the company's iPhone 6s, Japan-based Apple-tracking site Macotakara is reporting, citing sources. While it's not immediately clear why Apple would launch a program now, the iPhone 6s takes its design concepts from the iPhone 6, which was released in 2014. Last year, a small number of iPhone 6s owners reported that the smartphone would shut down with battery life still left on the device. Users reported that their iPhone 6s would display it had 30% battery life remaining, only to shut down as if its battery was out of charge. Soon after, Apple said that the problem was attributable to a fail-safe built into the handset, which would automatically shut down the battery in the event its voltage was too low. Apple then said that it would offer free replacements on affected devices.
While that was believed to have been the end of the problem, some iPhone 6 owners said that they were affected by battery problems as well. In November, the Chinese consumer-protection agency, China Consumers Association, even noted the iPhone 6 in a statement supporting consumers.
In view that Apple iPhone 6 and iPhone 6s series cellphones in China have a considerable number of users, and the number of people who've reported this problem is rather many, China Consumer Association has already made a query with Apple," the agency said in an open letter.
'Some online forums also list both iPhone 6s and iPhone 6 owners sharing battery woes. It's unclear, however, whether those affected users are suffering from the same manufacturing problem.
For its part, Apple capped the program at the iPhone 6s last year. However, expanding a battery replacement to older devices isn't unprecedented: Apple still offers free battery replacements on iPhone 5 units that have their own charge-keeping problems.
Apple has yet to announce a program expansion to the iPhone 6 and did not immediatley respond to a Fortune request for a comment.