The Internet has equipped us with more information, tutorials and access than we've ever had before.
And that's great. We've got the world at our fingertips.
But it also means that plenty of home buyers and sellers are increasingly convinced that they can tackle real
estate on their own; no real estate agent needed.
Wrong! (But you knew that already, right?)
All the wisdom of the Internet can't replace the experience, know-how and strategy that a good real estate agent delivers.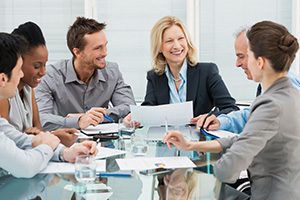 That's why, according to recent stats from Zillow, some 74 per
cent of buyers across all generations and demographics still choose to work with a REALTOR® when buying a home.
Next time a potential buyer is wondering whether they could benefit from your services, you can bring up these five
reasons why buyers still need real estate agents.
1. REALTORS

®

Have Powerful Negotiation Skills
Real estate agents are much better equipped to handle difficult negotiations and emotionally charged transactions.
Negotiating is a significant part of a REALTOR®'s job description; good agents know how to best represent their client's
interests, and the strategies that will get the best results.
Without that experience and know-how, and with the emotional investment that comes with house hunting, a buyer isn't
positioned for a successful negotiation.
That's why 82 per cent of buyers report negotiation skills as a key benefit of working with an agent.
2. REALTORS

®

Have Intimate Knowledge Of Local Markets
Seventy-nine per cent of buyers say a REALTOR®'s local market knowledge plays a large role in whether or not they
hire that particular agent. Those buyers are smart; a real estate agent's knowledge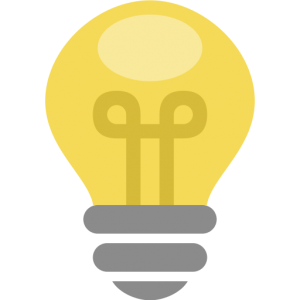 can mean the difference between buying a home for list price or under asking, and the likelihood of getting the best possible
closing conditions.
Buyers can research endlessly, but their newly acquired knowledge still won't match what a real estate agent knows about
market history, statistics and how the industry works.
Not many average Joes can talk on and on about average days spent on the market, average price per square metre, and
how both those factors will impact the house they buy.
3. REALTORS

®

Have Inside Access And Information
Buyers representing themselves don't get the same kind of access that professional real estate agents do.
Those credentials actually do stand for a lot in this industry. Agents will be allowed entry to exclusive open houses
, for example, that the general public are barred from.
And don't forget about a REALTOR®'s familiarity with processes — making an offer, closing, all the legal details.
That expertise only comes with inside experience.
4. REALTORS

®

See Things That The General Public Doesn't
Touring a home with an experienced REALTOR® is much different than walking through as an unaccompanied buyer.
AREALTOR® will point out features and potential red flags that an untrained eye won't see. And those details could mean
the difference between buying a blue-ribbon home or a stinker. Luckily, some 82 percent of buyers value this particular
aspect of working with a REALTOR®.
A real estate agent can also read between the lines of listing descriptions and contracts, catching potential landmines that
would go unnoticed by someone outside of the industry.
5. REALTORS

®

Protect Buyers…
… From mountains of paperwork, heated discussions, awkward questions, and negotiations of seemingly minute details.
Real estate agents are both the expert and the buffer in the home-buying process, sparing clients from the stress and the
work involved.
Most people pay someone else to cut their hair, because they trust their skills and they want to be happy with the end result.
Why wouldn't you choose to trust a professional when it comes to a monetary (and emotional) investment as huge as buying
a home?